Afrodite Studios hotel gives you the chance to escape everyday life and enjoy beautiful days and nights in the most marvellous beach of Thassos.

Built recently amidst a magnificent garden full of flowers, Afrodite Studios hotel lets you enjoy the great view to the sea, but also the splendid view to the mountains, from its spacious balconies.

Regarding other amenities, the spacious studios of Afrodite Studios hotel, all having a fully equipped kitchenette and a private bathroom, can satisfy even the most demanding visitor.
The fantastic location of Afrodite Studios
Afrodite Studios hotel is located just in front of the wonderful Golden Beach, at the point of the so-called "dunes", one of the most impressive creations of nature in Thassos, which is environmentally protected by Greek and international agreements.

The ideal location of the hotel lets you enjoy the most famous beach in Thassos, which is literally "at your door". At the same time, you can experience the careless way of living in one of the many taverns, cafes and bars in Golden Beach, which are a stone's throw away - just 100-200 metres - from the hotel.

The location of Afrodite Studios hotel is ideal for tranquil holidays, yet all of the excellent amenities of Golden Beach are just around the corner. Really, what else could you possibly ask for?
How to make a reservation in Afrodite Studios hotel
Afrodite Studios hotel has many return visitors that visit Golden Beach and our hotel every year. The increasing popularity of the hotel, combined with the small number of its studios, make timely accommodation bookings necessary, as it is difficult to find your preferred accommodation when booking late.
In our new web site, apart from the "traditional" ways of making a reservation by phone or email, you can also book your accommodation through the internet, using our totally efficient, quick and secure online booking system, which features the latest industry-standard SSL (secure socket layer) encryption technology.

This summer, we look forward to meet you in person in Afrodite Studios hotel, for wonderful, unforgettable holidays at the magnificent Golden Beach in Thassos. Come and experience for yourself the reasons why so many of our visitors return to Golden Beach and Afrodite Studios hotel again and again!
---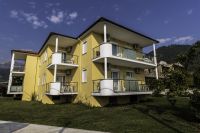 Hotel Afrodite Studios, Thassos - External view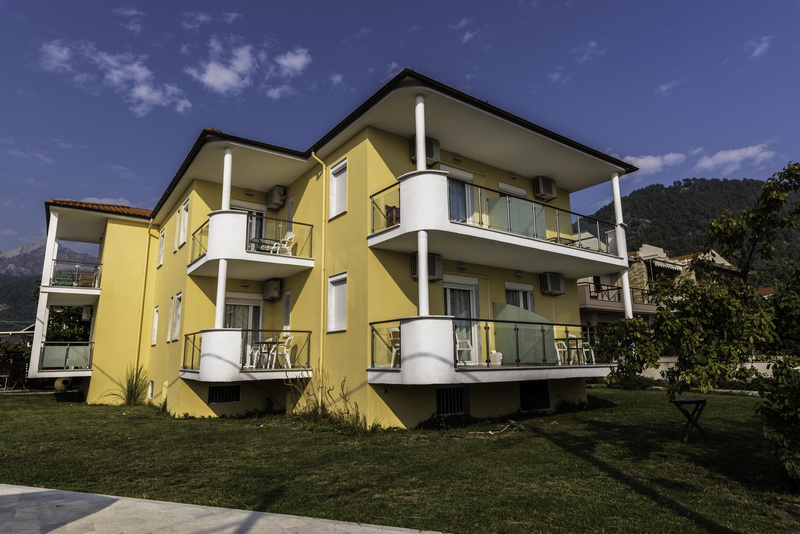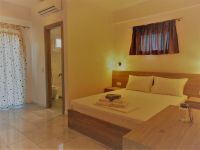 Hotel Afrodite Studios, Thassos - Room view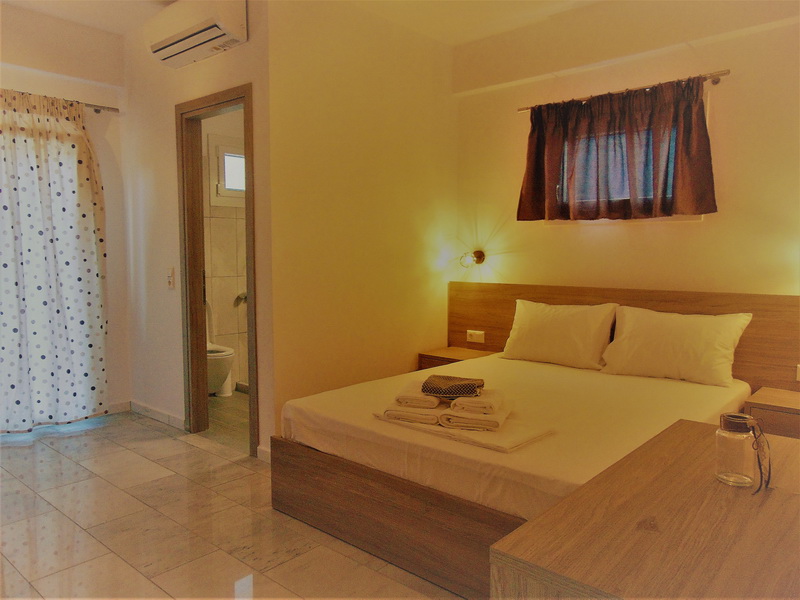 The company has been funded for its modernization in the framework of the Operational Program 'Digital Convergence'.
Co-financed by Greece and the European Union.